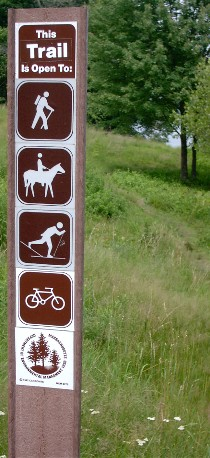 Welcome!

The Hopkinton Trails Club is a volunteer group of area residents dedicated to enjoying and enhancing the existing trails in Town while promoting the creation of new trails and improving trail connections throughout the Community. The group leads monthly walks for the community, organizes trail maintenance activities, and

has a monthly meeting to discuss trail issues

. The Club encourages residents to get involved in enjoying these resources and participating in club efforts.


Announcements:

Have you wondered what we look like? We have pictures going all the way back to our first walk in 2005. Join us at one of our Events and get your picture added to the collection.


The Hopkinton Area Land Trust is holding their annual Members meeting October 4. If you're a member, please attend. If you're not a member, consider joining.


Cooler days are here, which means that deer hunting season is approaching. Click the link for useful information, including this year's dates.


Do you need some trail expertise? Reach out to us. We can provide info or even guides for your group (Scouts, club, public service group at work, etc.), guidance regarding getting trails built, and lots of other help. Send us an email and we'll be happy to work with you.

Useful Stuff: