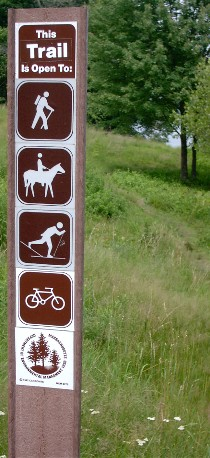 Event Calendar

Unless otherwise noted, all Trails Club events are free and open to the public.

By the way... In case you're wondering (or worried), the pace of our walks is relaxed (like everything else about the Club). We go out to explore and enjoy the trails, and aren't trying to set speed records for completing the routes. We stop from time to time to point out interesting things, or to let folks catch up, or catch our breath, and we make sure no one falls behind. John Muir said it best.


Saturday, December 7, 10AM-3PM

: Holiday Stroll, sponsored by the Hopkinton Chamber of Commerce. December is busy, so we're skipping a walk and encouraging folks to stroll instead. Be sure to stop by the Masonic Lodge and visit the community groups, including HALT, who will be sharing info about their activities.



Wednesday, December 11, 7:00PM

: Monthly meeting.


There are also a number of other local organizations with interesting trail-related activities. Contact the hosting organization with any questions.