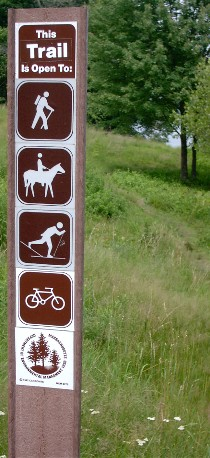 Event Calendar

Unless otherwise noted, all Trails Club events are free and open to the public.

By the way... In case you're wondering (or worried), the pace of our walks is relaxed (like everything else about the Club). We go out to explore and enjoy the trails, and aren't trying to set speed records for completing the routes. We stop from time to time to point out interesting things, or to let folks catch up, or catch our breath, and we make sure no one falls behind.


Wednesday, November 8, 7PM

: Monthly Club meeting.



Saturday, November 18, 10AM

: Waseeka Walk. It's surprising how many Hopkinton residents don't know there's an Audubon sanctuary in town. It's one of our favorite places to visit, and it's been a while since we've been back. Join us as we walk the trails in this beautiful area. Meet at the parking lot on Clinton Street.

There are also a number of other local organizations with interesting trail-related activities. Check them out in the Other Links section on the Links page.