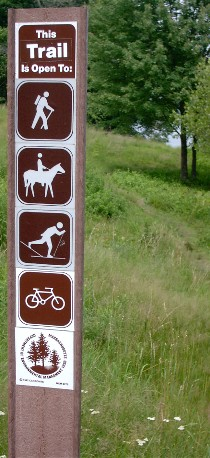 Monthly Workday

In partnership with Hopkinton's Trail Coordination & Management Committee, the Trails Club is running a trail maintenance workday on the first Saturday of each month. The work will vary depending upon the needs at each site: trail clearing, cleaning out drainage ditches, removing invasive plants, and more.

Participants will need gloves and sturdy footwear

, and tools appropriate for the work to be done. Usually rakes and hand clippers, and sometimes loppers and hand saws.

This is a great opportunity to give back to the trails you love. Each workday lasts just a few hours, and you'll be with a fun group of people. By the way, if you're a student or Scout in need of community service hours, this qualifies!

One more thing: If you have a suggestion for a trail that needs work, or know of a specific issue to be addressed, send us an email.



Next workday





Date

: Saturday, June 4


Time

: 9AM-noon


Location

: Peloquin Woods entrance (corner of Front Street & Cobblers Way)


Work to be done

: Clear growth from historic cellar hole


Tools

: Hand clippers, rakes, loppers, hand saws, shovels

Clearing this historic foundation will make it more visible and help preserve it for the future.