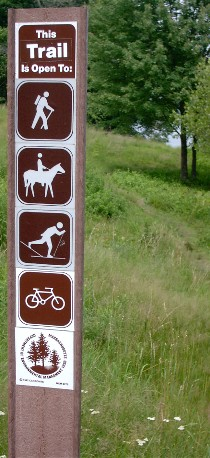 Welcome!



The Hopkinton Trails Club is a volunteer group of area residents dedicated to enjoying and enhancing the existing trails in Town while promoting the creation of new trails and improving trail connections throughout the Community. The group has a monthly meeting, organizes walks at least once each month, and participates in trail maintenance activities. The Club encourages residents to get involved in enjoying these resources and participating in club efforts.



Announcements:




Help wanted. April 26 is Massachusetts Park Serve Day and also the annual Lake Whitehall Spring Cleanup. See the Events page for more info about how you can help maintain these areas.


We had a great walk on the old oxcart path from Upton to Hopkinton. Pictures have been posted.


Don't forget our May Club meeting. All are welcome.