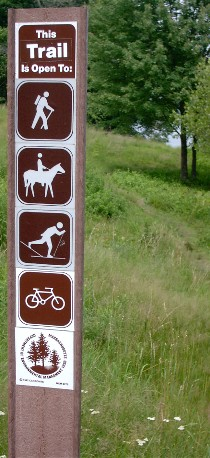 Welcome!



The Hopkinton Trails Club is a volunteer group of area residents dedicated to enjoying and enhancing the existing trails in Town while promoting the creation of new trails and improving trail connections throughout the Community. The group has a monthly meeting, organizes walks at least once each month, and participates in trail maintenance activities. The Club encourages residents to get involved in enjoying these resources and participating in club efforts.



Announcements:




A new location has been found for our monthly meetings. We will be gathering at the John Warren Masonic Lodge (6 Main Street), in the center of town, next to the Middlesex Savings Bank. There is ample parking available in the lot behind the bank. Use the front entrance to the Lodge. We've also changed our meeting day to the 2nd Wednesday of each month. Meetings will run from 7:00pm to 8:00pm. Please join us for our next meeting on February 11.


Pictures have been posted from our Hughes Property walk.