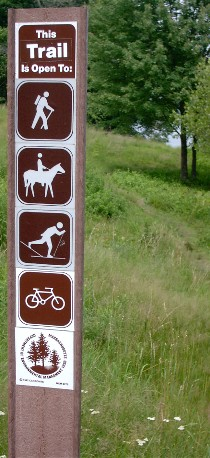 Welcome!

The Hopkinton Trails Club is a volunteer group of area residents dedicated to enjoying and enhancing the existing trails in Town while promoting the creation of new trails and improving trail connections throughout the Community. The group has a monthly meeting, organizes walks at least once each month, and participates in trail maintenance activities. The Club encourages residents to get involved in enjoying these resources and participating in club efforts.


Announcements:




Are you looking for a trail project for Scouts, or for community service? Do you have an idea for a project? We've got a new Trail Projects list, where we'll keep track of the work our trails need.


Are you on our email list? If not, you can subscribe here. And be sure to add us to your Contacts list, so our emails don't go to your bulk mail folders.