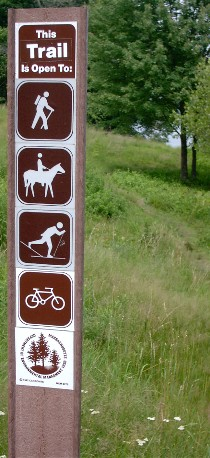 Welcome!



The Hopkinton Trails Club is a volunteer group of area residents dedicated to enjoying and enhancing the existing trails in Town while promoting the creation of new trails and improving trail connections throughout the Community. The group has a monthly meeting, organizes walks at least once each month, and participates in trail maintenance activities. The Club encourages residents to get involved in enjoying these resources and participating in club efforts.



Announcements:




We've got a busy weekend coming up. Redeemables collection on Saturday and a Peppercorn Hill hike on Sunday. More details on the Events page.


Be care out there! Deer hunting season is underway.


Has your Trails Club button been anywhere interesting? Send us a picture of it and we'll post it on our Facebook page.