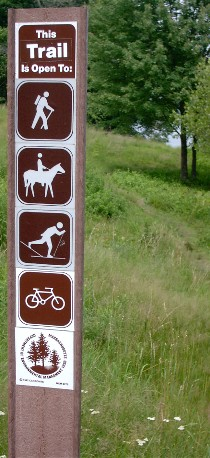 Welcome!



The Hopkinton Trails Club is a volunteer group of area residents dedicated to enjoying and enhancing the existing trails in Town while promoting the creation of new trails and improving trail connections throughout the Community. The group has a monthly meeting, organizes walks at least once each month, and participates in trail maintenance activities. The Club encourages residents to get involved in enjoying these resources and participating in club efforts.



Announcements:




The Milford Upper Charles Trail is complete! Our neighbors in Milford are putting the finishing touches on the path and having a ribbon cutting ceremony to celebrate the many years of hard effort that went into the creation of the popular 6.5 mile trail. You can help tidy up the trail, or just attend the ceremony to support their good work. See the Events page for the details.


Speaking of events, we've just scheduled a TON of activites right through Thanksgiving. Hikes, trail work, celebrations and more. Check 'em all out!


Has your Trails Club button been anywhere interesting? Send us a picture of it and we'll post it on our Facebook page.