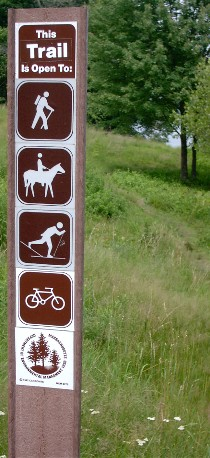 Welcome!



The Hopkinton Trails Club is a volunteer group of area residents dedicated to enjoying and enhancing the existing trails in Town while promoting the creation of new trails and improving trail connections throughout the Community. The group has a monthly meeting, organizes walks at least once each month, and participates in trail maintenance activities. The Club encourages residents to get involved in enjoying these resources and participating in club efforts.



Announcements:




This is exciting. Marjorie Turner Hollman, author of two Easy Walks in Massachusetts books, will be joining the Trails Club at HCAM to talk about her books and the wonderful trails they describe, and the event will be recorded for television. Come be part of the audience for this special event. Details are on the Events page.


We're working on a June walk to explore the trails leading from the Abbott Farm property off Ash Street. We pass along the details once we have them.